Todd Richards // Soul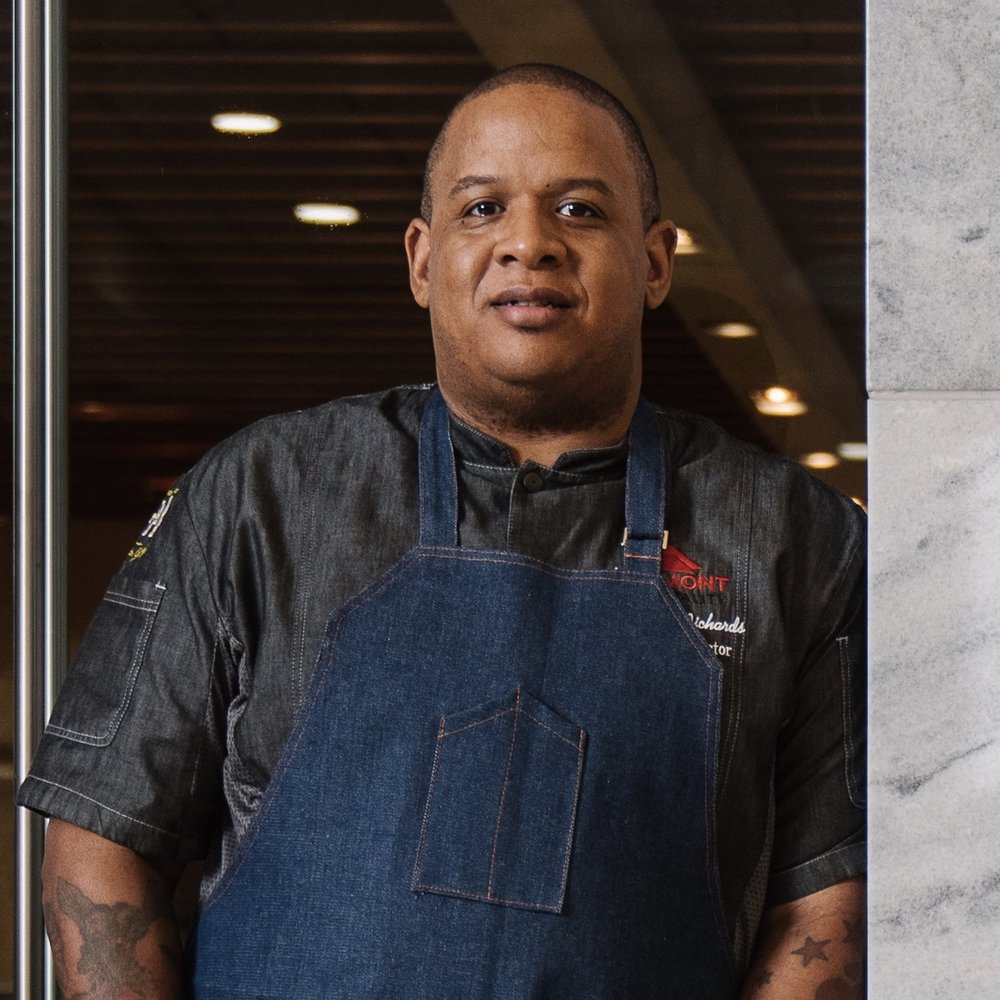 "For the long-term view of Soul—to say that the economic value of a people is judged by their cuisine, then we have to look at Soul as part of the way to fix the economic differences."
This week, we're excited to welcome TODD RICHARDS to Salt + Spine, the podcast on stories on cookbooks.
Todd is the chef-owner of Richards' Southern Fried in Atlanta's Krog Street Market and culinary director of two fo the most lauded airport restaurants in the country: One Flew South and Chicken+Beer, both in Atlanta's Hartsfield-Jackson Airport.
Todd's first cookbook, Soul: A Chef's Culinary Evolution in 150 Recipes, explores his culinary roots and shares his inventive takes on classics. Todd calls this cookbook his "homage to the cuisine of my family" as well as a "testament to what I've discovered on my journey as a chef."
In today's episode, we're talking with Todd about his culinary arts career, what he learned about family while putting together his first cookbook, and what chefs have been influential to him.
Also in today's show:
We're stopping by OMNIVORE BOOKS in San Francisco to chat with CELIA SACK.
Buy the Book:
Also available on Amazon: